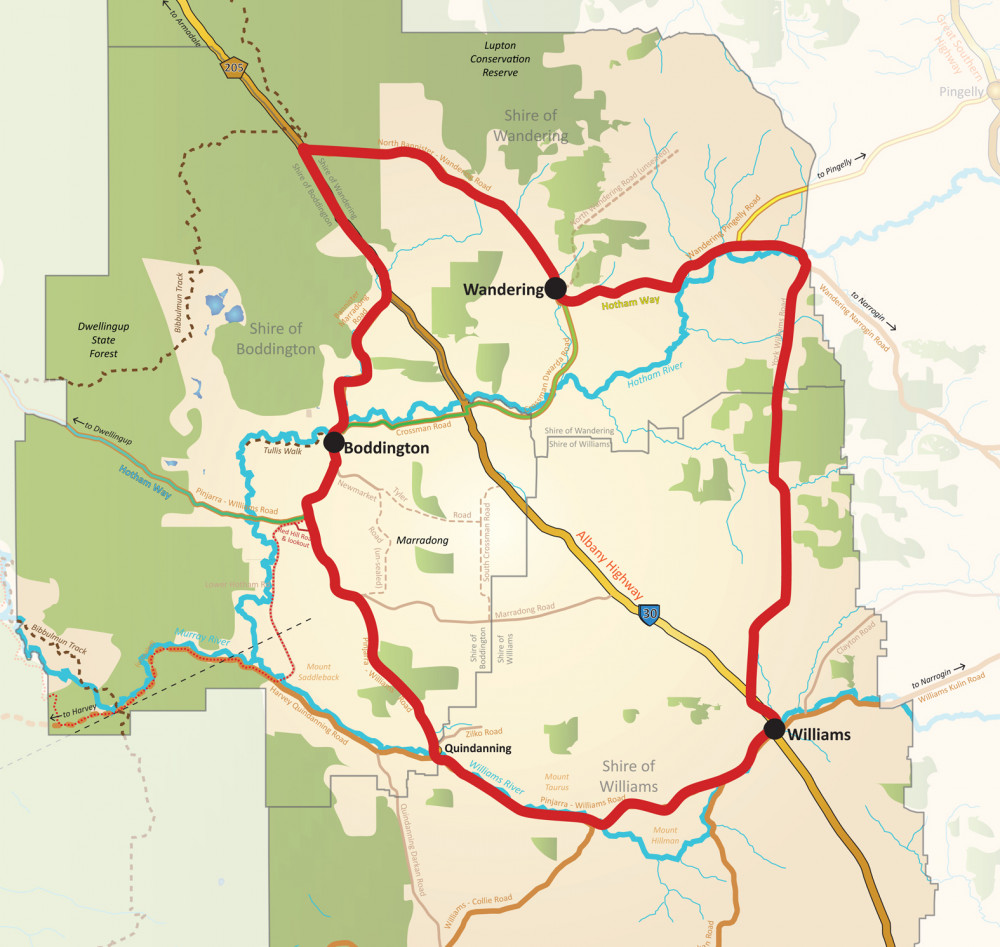 ---
Day 1
Start your journey with a short drive from Armadale to Bannister and say hello to the friendly Riverside Roadhouse alpacas, grab a coffee and some delicious treats from the bakery. It's then on to the bustling town of Boddington. At the Boddington Interpretive Centre, you'll discover the town's impressive stories, past and present. Take a stroll along the picturesque Hotham River banks and admire the remarkable sculptures of local larrikin and visual story-teller Len Zuks. Time for refreshments: morning tea at the Rusty Camp Oven or the Black Sheep Cafe is always a good bet.
Head through historic Marradong to Dilyan's Grave, a highly regarded tracker from years past, and the beautifully preserved St Albans Church. Stay the night at the historic Quindanning Hotel or one of the many the local Farmstays, Bed & Breakfasts, caravan & camping is available also.
---
Day 2
Launch into Day Two with coffee, hot breakfast and yarn with locals at the Williams Woolshed and Shearer's Yarn before heading to Jesse Martin's Historical Village for some authentic story-telling and tour of his impressive private collection o heritage buildings and artefacts (advanced booking essential).
It's then off to Wandering via Pumphrey's Bridge to indulge in lunch and tastings at Tanglefoot Wines, taking in the scenery and local history, followed by a nature walk on the Wandering Nature and Heritage Walk Trail from the caravan park. Head back to Perth on a safe passage home.
---