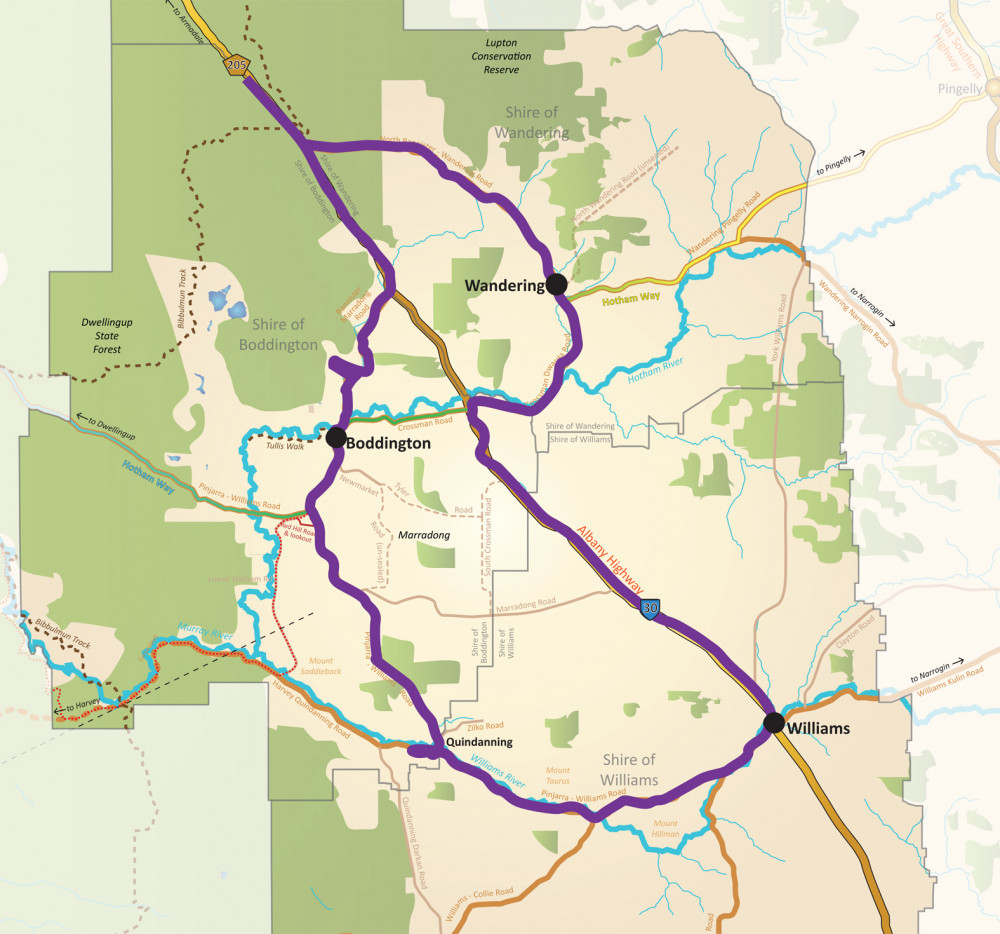 ---
Day 1
From Albany Highway take Bannister Marradong Road for a quick detour up Gold Mine Road to meet Len Zuks' Baucus, Lord of the Grapes. Back in Boddington, discover the amazing artworks scattered throughout the streets and gardens. Visit the Boddington Interpretive Centre and Rusty Camp Oven Cafe & Gallery for a morning tea. Over the road to the Boddington Arts Council you'll discover exciting works from local artists available for purchase.
Travel through picturesque countryside through Marradong to St Albans Church, where Len Zuks has represented the pioneering history of Marradong in sculpture. Take a moment to enjoy the scenery and photo opportunities. Drive through the rolling hills of Quindanning and enjoy lunch at the Quindanning Hotel, and don't forget to visit the Quindanning Hall to see another of Len's works: the Gateway sculpture.
It's then off to Williams to browse local arts & crafts at the Rustic Rainbow and Williams Woolshed. Notice the streets lined with cut-out characters from local artists Georgina Patterson and Sharon Moore.
Spend the afternoon driving through scenic Wandering and encounter Len's The Horse's Came First at the front of the Wandering Community Resource Centre. Take North Bannister - Wandering Road to Albany Highway for a safe journey back to Perth.
---